Available Puppies
Our litters are often sold out well in advance of the puppies being born. Because of our waiting lists, we rarely have puppies available after they are born. Check this page often to see any available puppies - they go fast! Check the Puppy Adoption page to learn about our adoption process, then fill out our Puppy Application and get on the list!
Watch our Puppy Video to see some of our puppies in action with their Moms. Every puppy receives an individual puppy video to assist you with the selection process.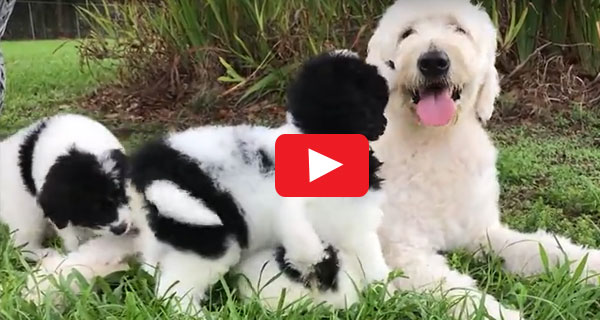 Two Puppies Available July 14!
F1 Standard English Goldendoodles
Charlee & Remmy Boy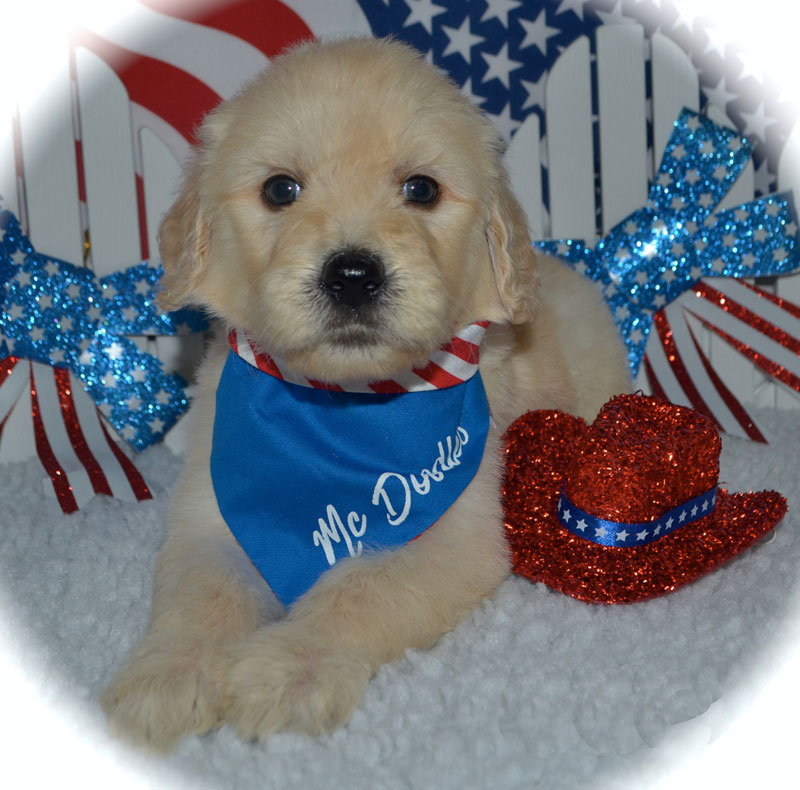 Belle & Troy Boy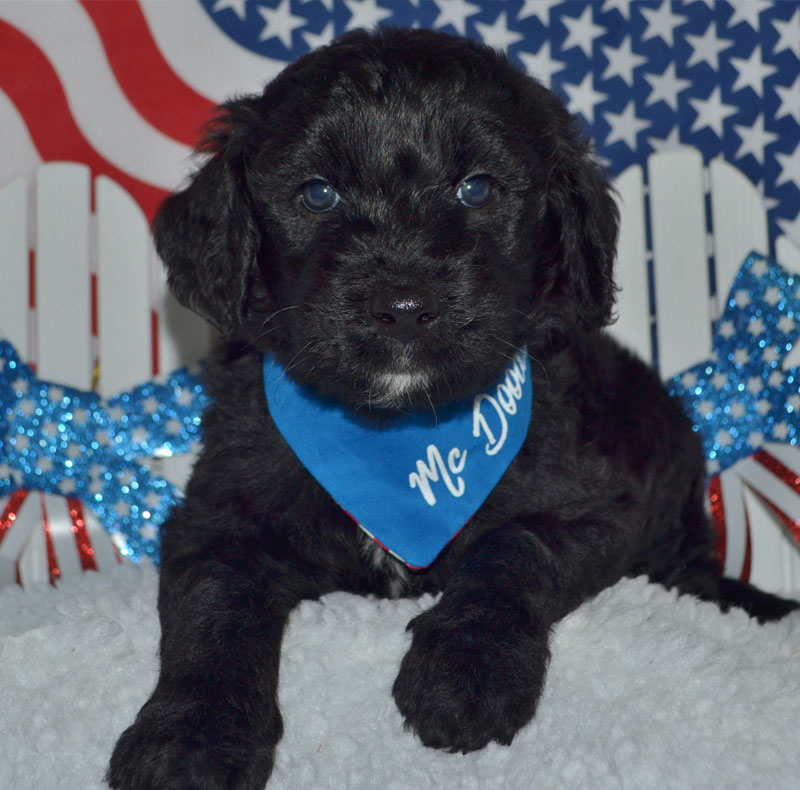 We have two available boys from two different litters available July 14. One black and the other cream. They are both F1 English Standard Goldendoodles. They were born 5/13 and will be ready to go home or into Boot Camp on 7/14. These are photos from each of the litters - but are representative only. We do not know which puppies are available at this time, just the color and sex. We will post specific photos after the selection process is complete in about a week.
For more information, please contact us at mosscreekdoodles@gmail.com.