Available Puppies
Our litters are often sold out well in advance of the puppies being born. Because of our waiting lists, we rarely have puppies available after they are born. Check this page often to see any available puppies - they go fast! Check the Puppy Adoption page to learn about our adoption process, then fill out our Puppy Application and get on the list!
Watch our Puppy Video to see some of our puppies in action with their Moms. Every puppy receives an individual puppy video to assist you with the selection process.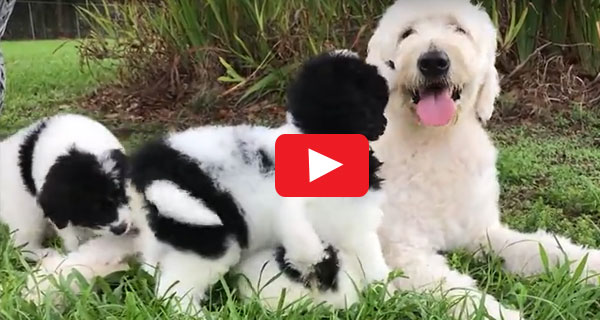 Check Currently Available Puppies Here
F1B Medium English Goldendoodle
Boy White - AVAILABLE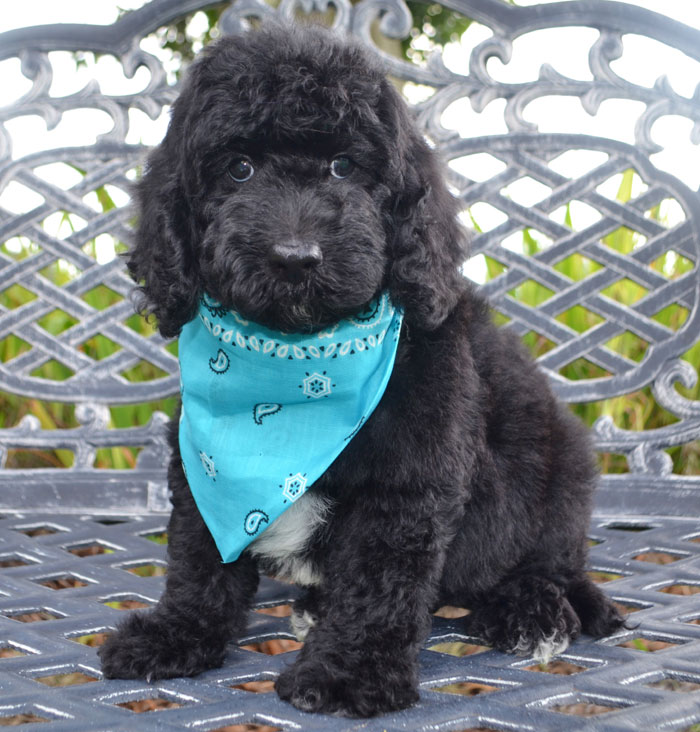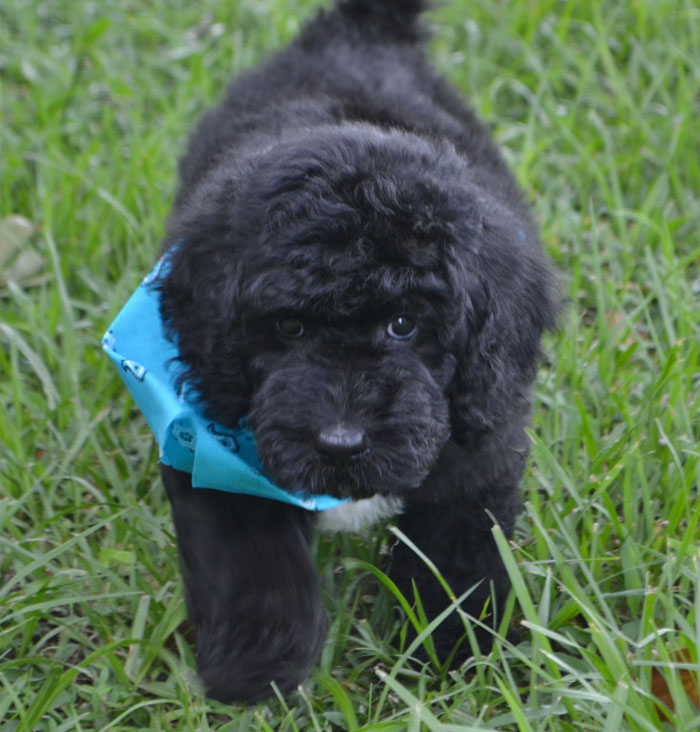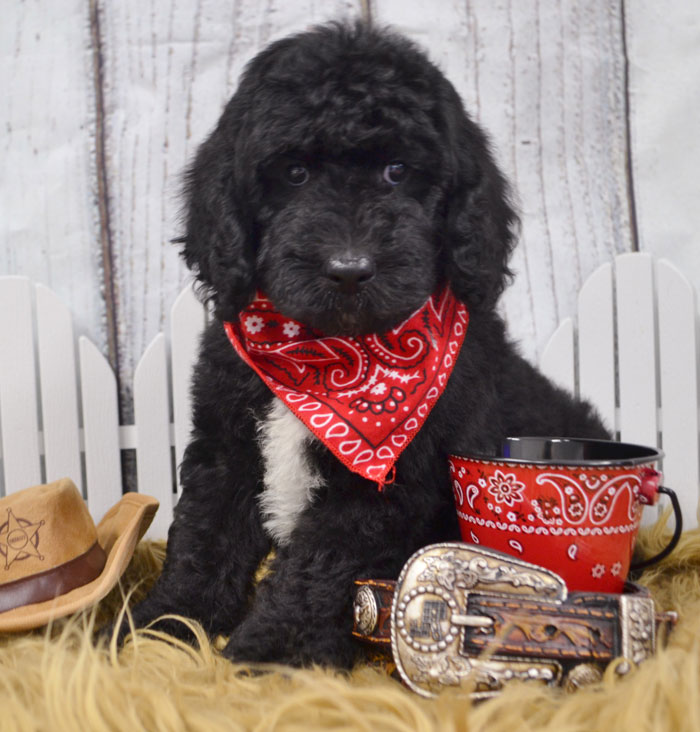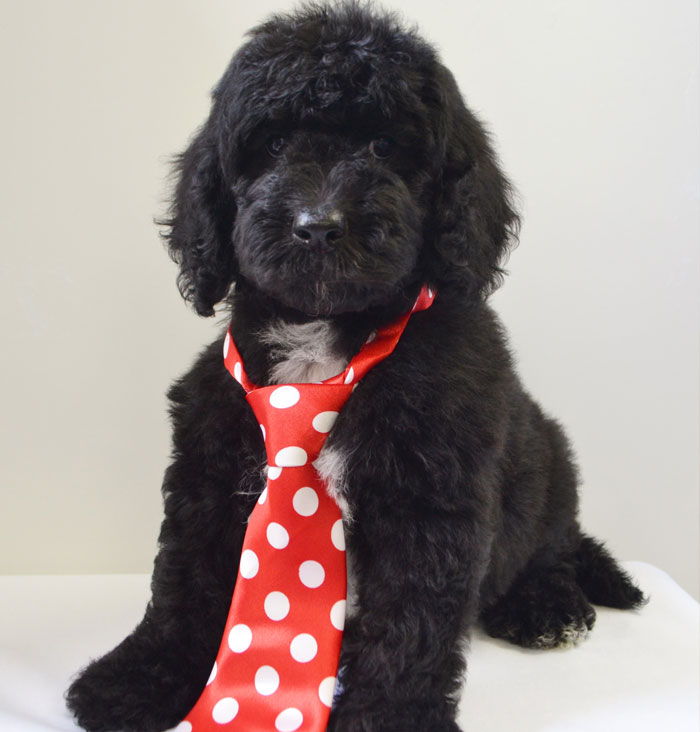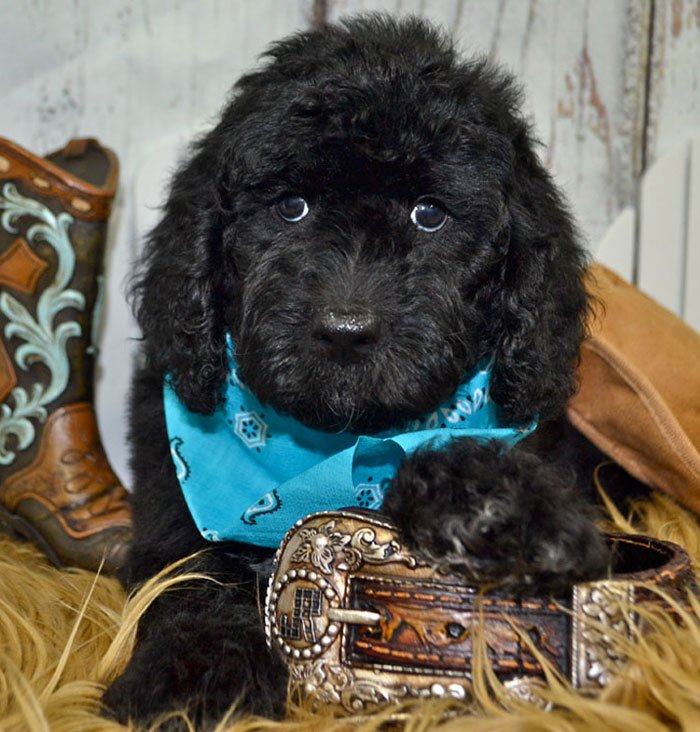 This is MagPie and Stetson's F1B English Medium White Collared Boy. He is the sweetest little snuggle puppy! He is happy all the time and has the most laid back, easy going disposition. He loves to be with his people. He will be 8 weeks old and ready to go home or to Boot Camp on 7/28. I expect him to be 35-40lbs fully grown.
For more information, please contact us at mosscreekdoodles@gmail.com.
Mom - Magpie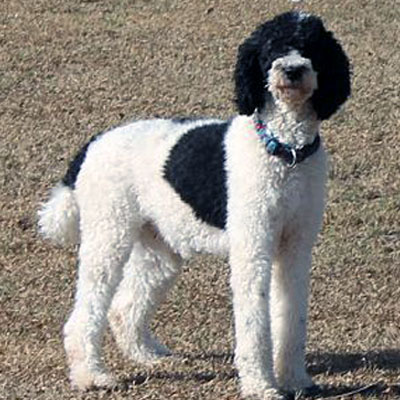 Dad - Stetson