McDoodles Boot Camp - One Week Program
Price $650.00
Program Goal
The goal of this 1 week program is to get your puppy used to sleeping all night in his/her crate and used to being in a home without its littermates.
Who Should Attend
This program was developed for families who want a headstart with crate training on their schedule and don't want to deal with the 8 week old puppy missing it's littermates and first home.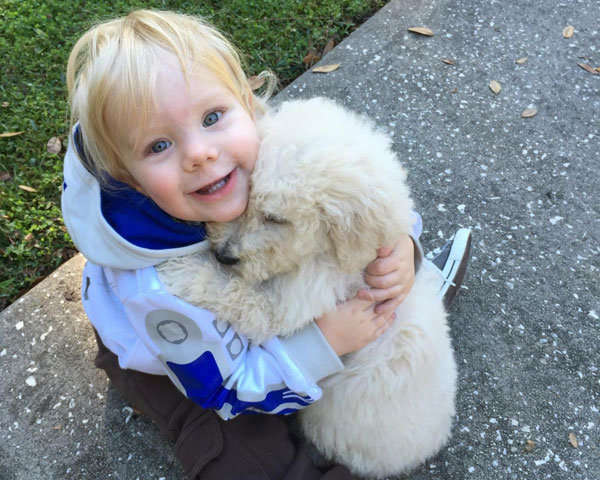 Program Description
Our trainers will put your puppy on your schedule and positively reinforce good manners. Your puppy will know sit and will be introduced to other commands depending on the maturity of the puppy.
Your puppy will be taken out to potty at least once an hour, all day, everyday. It will be crated for naps during the day, depending on your schedule. We cannot guarantee any potty skills but the foundation for pottying outside has been established. Your puppy is 9 weeks old at this point, so there will still be a lot of work and good manners that need to be taught.
You will receive a photo and video update of your puppy at the end of their stay, along with a schedule, so you will be able to pick up where we leave off.